Statistics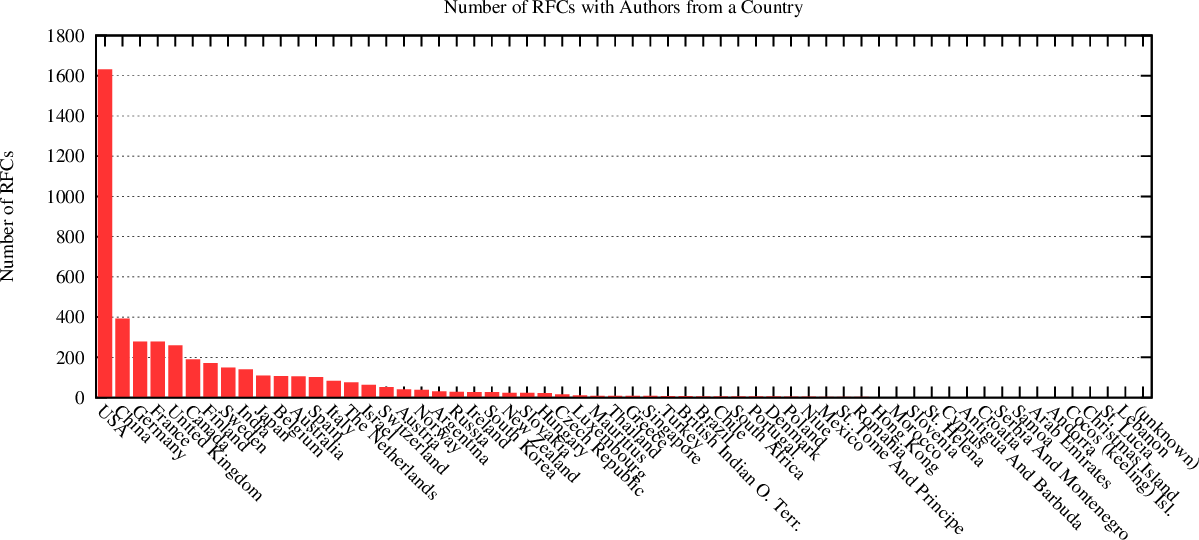 Details
RFCs come from these countries, 48 different countries in total.
Wondering why the total is greater than 100%? RFCs with multiple authors may be counted multiple times, if the authors are from different countries.
See also the ranking of the countries per capita.
Data Freshness and Source
This is a part of a statistics report generated by authorstats on 24/4, 2018.